My wife has been secretly filming me while I create and record my songs.  We took those videos and created a virtual experience that takes you behind-the-scenes of the creation of my most popular songs - and you get the songs for free too!
Just tell me where to send it!
OFFER ONLY AVAILABLE FOR A LIMITED TIME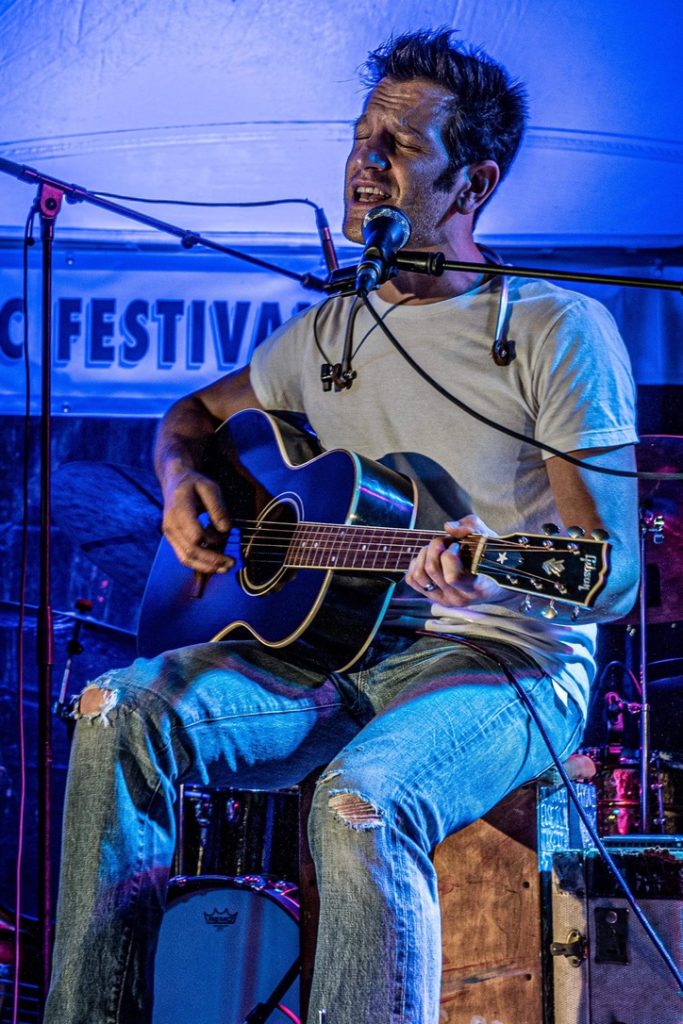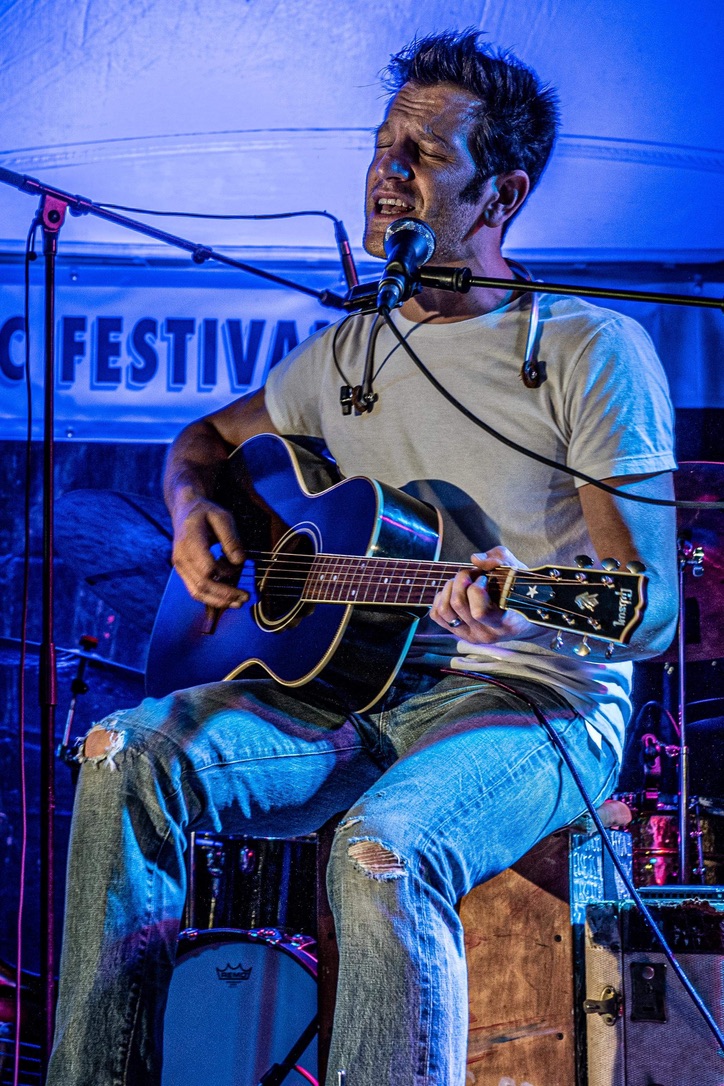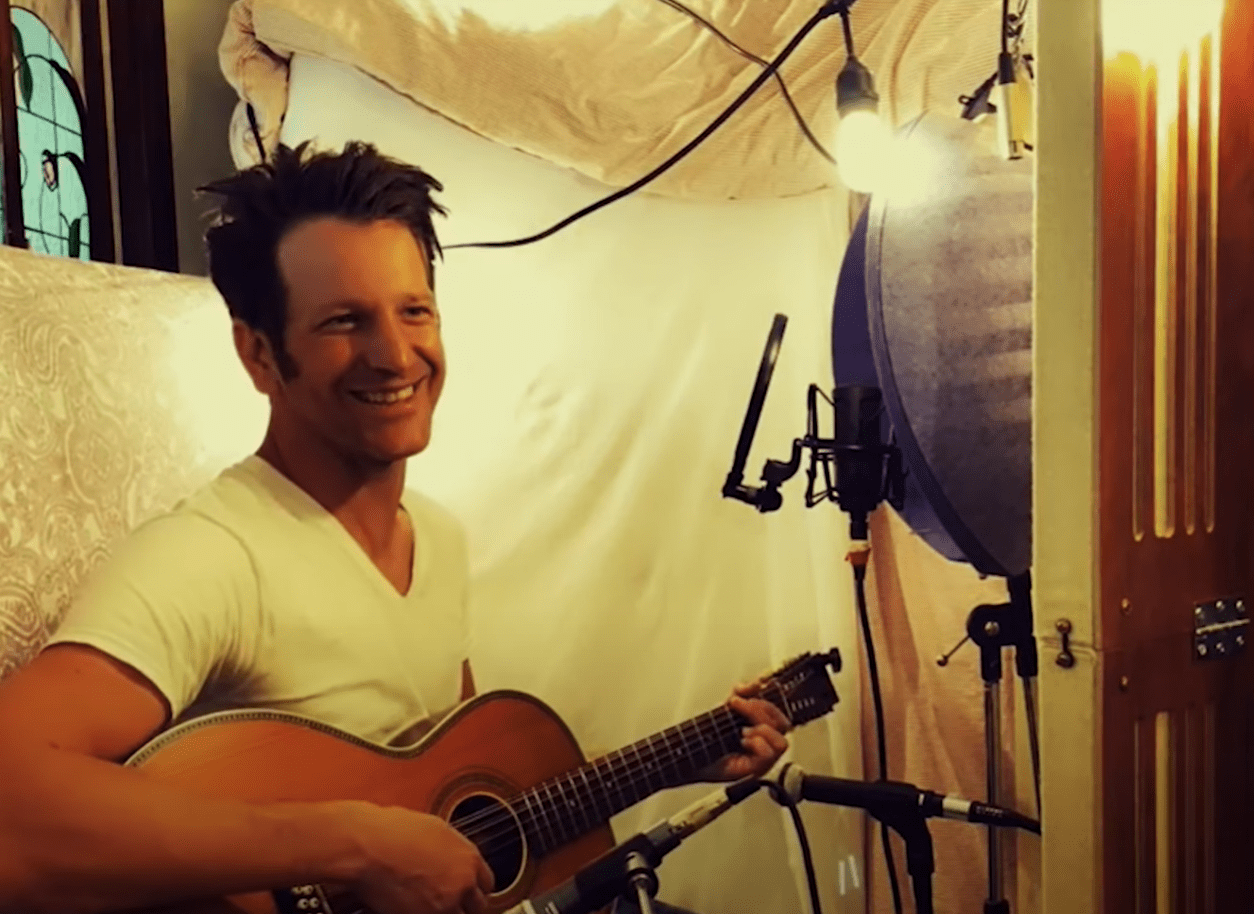 5 Free Songs  in Standard MP3 Format
5 Free Songs in High-Quality Lossless AIFF Format
Exclusive Behind-the-Scenes Videos detailing the creation of each song
Lyric Sheets
Stories Behind the Songs
Access to a private community of music lovers where you can win free merch, participate in ongoing live streams, watch behind-the-scenes videos, and vote on upcoming musical projects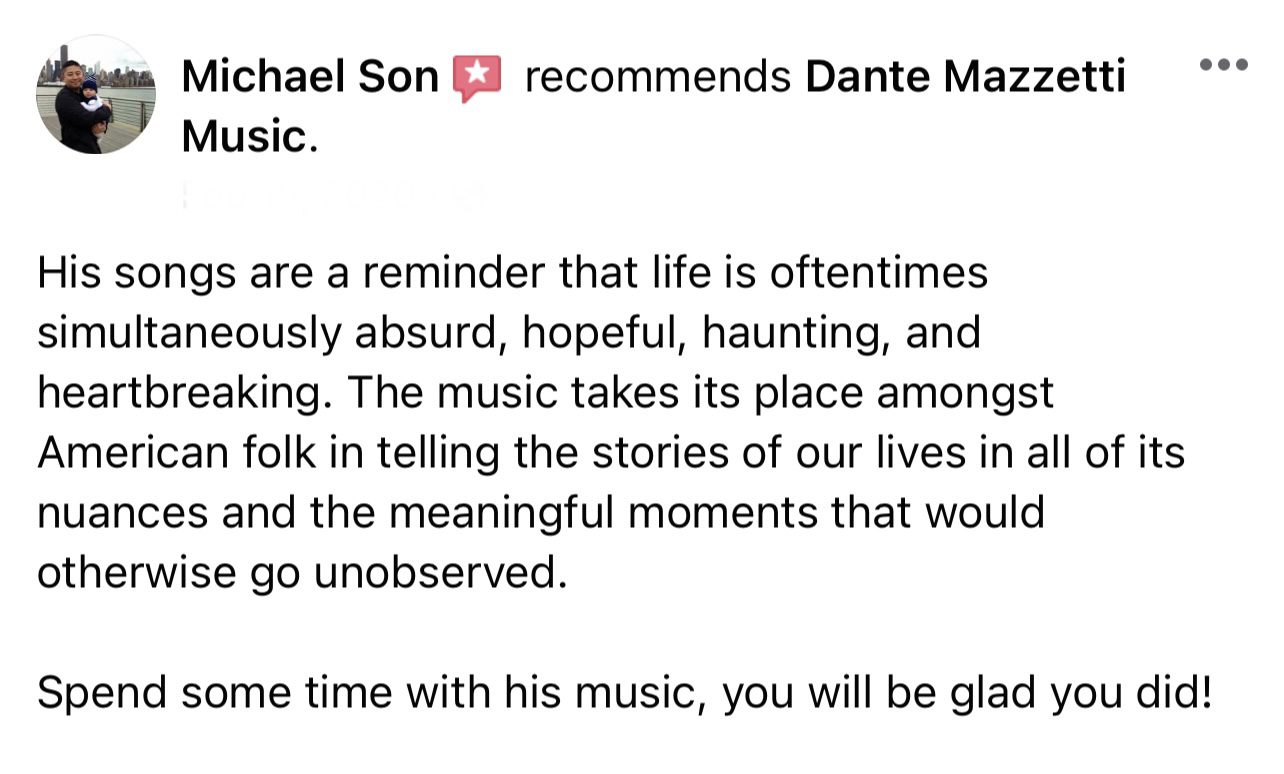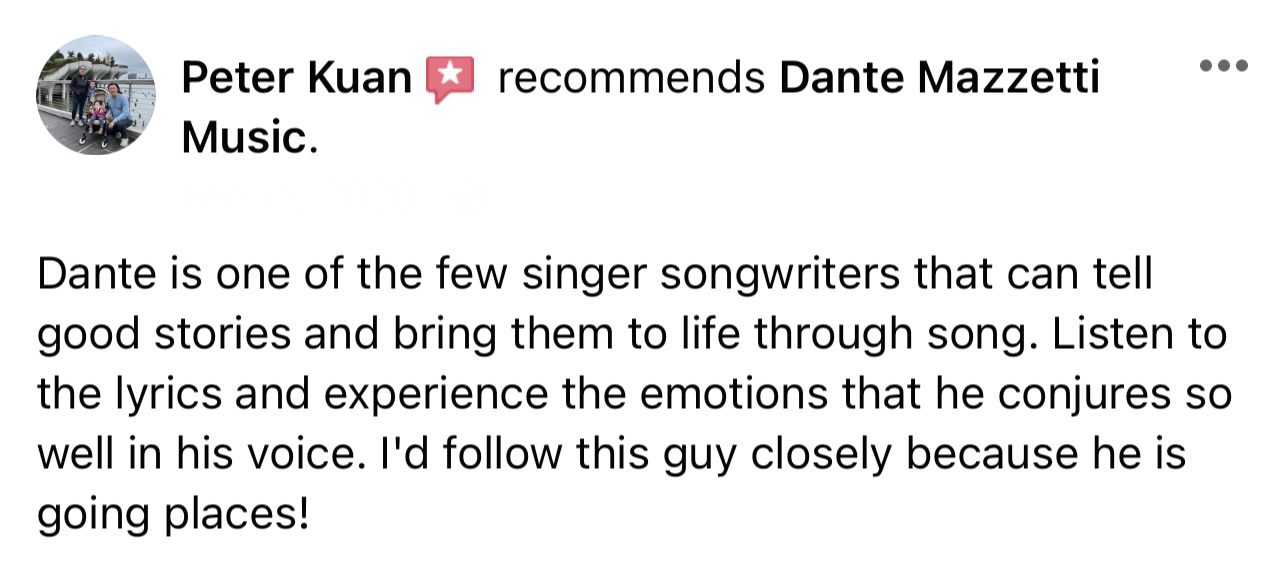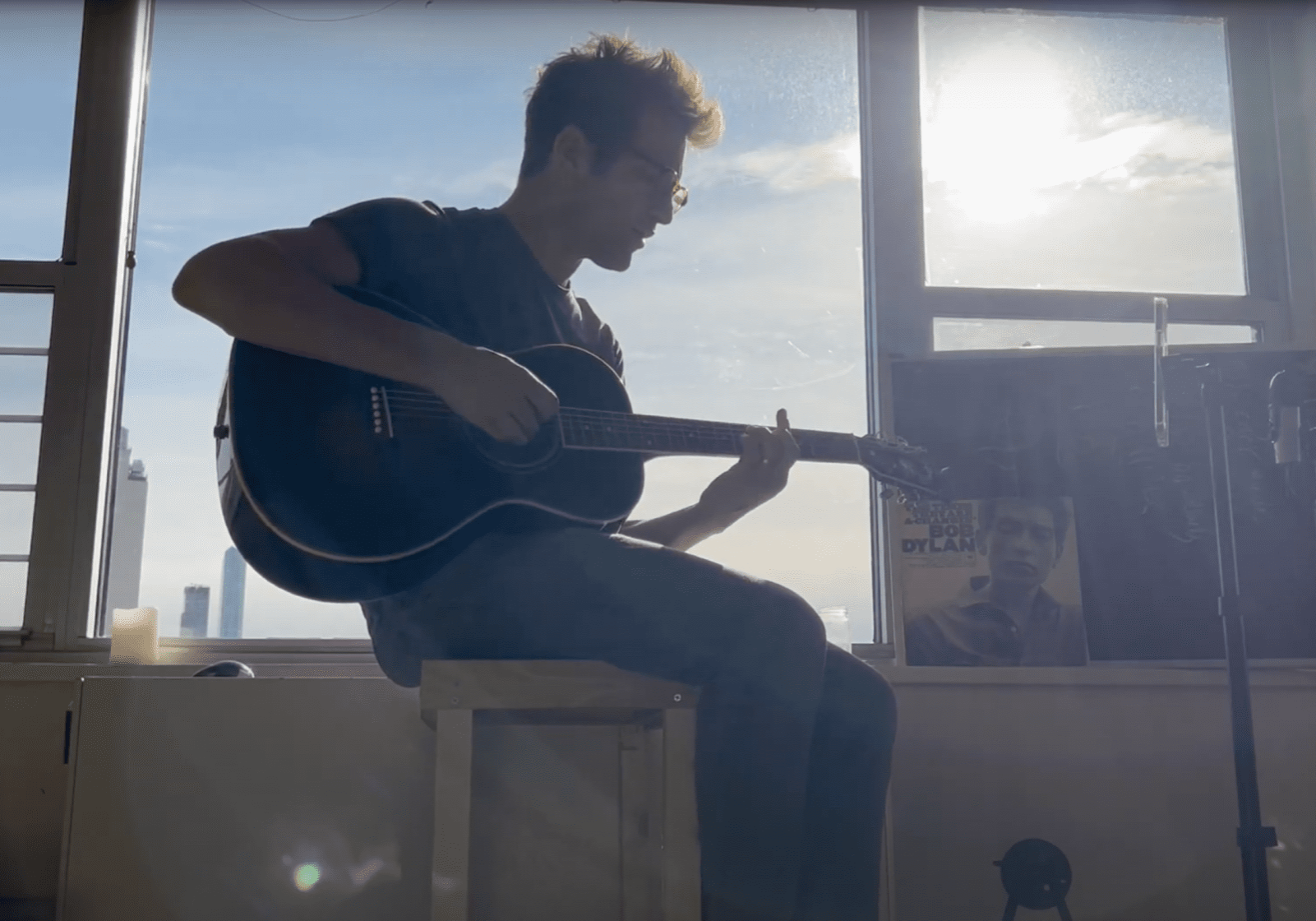 Many musicians make music, upload it on Spotify, and go their way.
There's no real dialogue around the meaning of the lyrics or how the song came about.
But music is about connection.
That is why I created Five Days of Indie Folk.
I'm tearing down all the traditional walls that exist between artist and listener, and instead am inviting you into the process of song creation.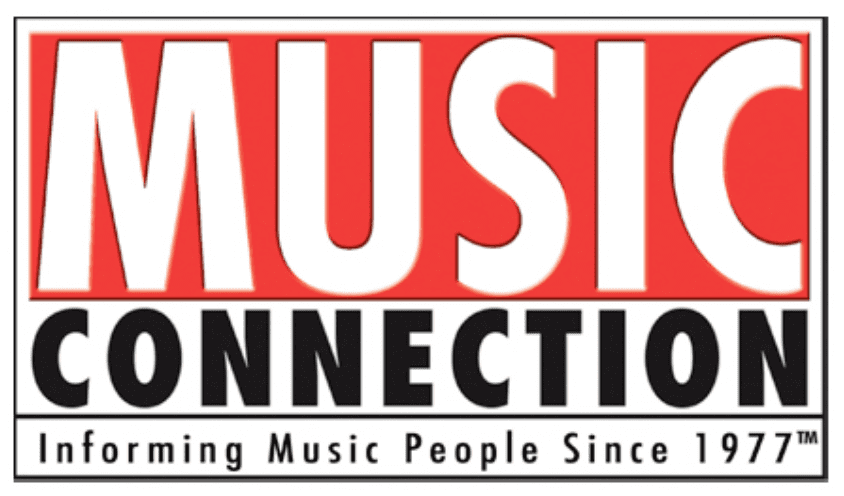 "[Mazzetti's] vocals are downright loaded with attitude and character...there's not one lyric here that's cliché.  This artist is a diamond in the rough."
"Mazzetti has a big future...a multi-talented man with fire in his voice."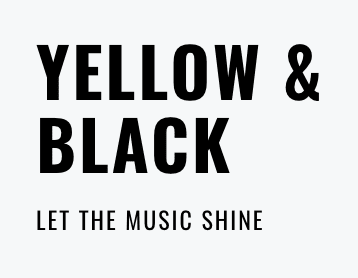 "Dante will be a legend."